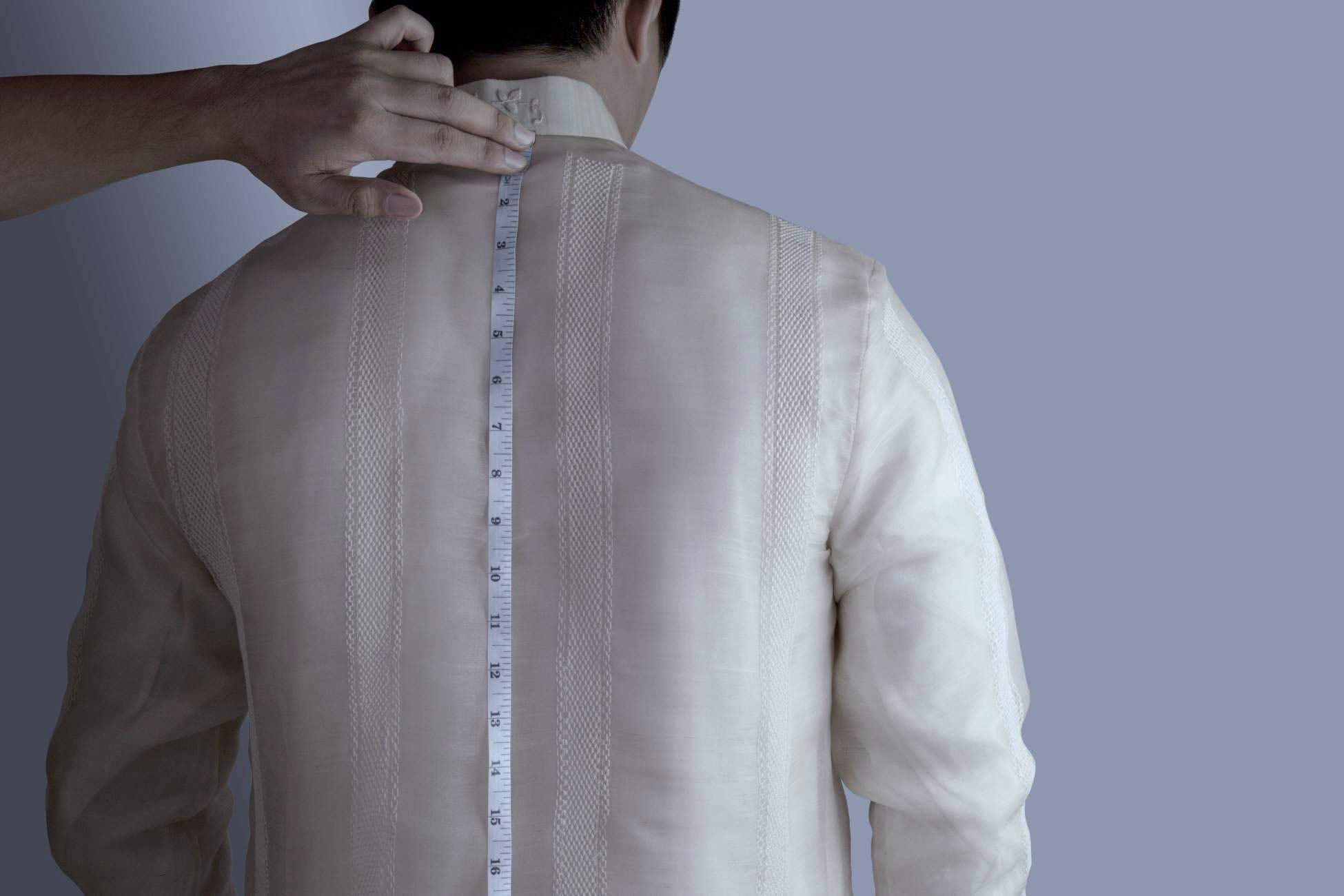 If the fit your custom-made barong isn't perfect, don't worry. Kindly reach out to us within fourteen (14) days of receiving your order to inform us that adjustments are required. Additionally, please provide photos of you wearing the barong so we can check and confirm the fitting issue.
Our Perfect Fit Guarantee applies to all custom orders that meet the following criteria:
1. With the three (3) sets of photos as outlined on our custom fit page. Each set of photos must be complete and must follow the instructions and illustrations provided for each set.
2. For orders that include a fitting sample, the photos and videos with the fitting sample must adhere to the instructions provided in the email the customer receives before the fitting sample is delivered, or to the instructions in the fitting sample itself.
Notes: If we provide you with a fitting sample to correct any potential errors in the pattern before the cutting stage, its measurements will be based on the information you provide through your measurement submission, photo submission, or a specified size. Accurately adjusting the pattern may be difficult if the fitting sample's fit is poor due to any of the following reasons: (1) failure to provide all three sets of photos; (2) submitting incomplete photos for any of the sets; (3) submitting photos that do not comply with the specific instructions and illustrations for each set; (4) giving the wrong size. Therefore, a fitting sample does not guarantee a perfect fit. However, it significantly reduces, if not completely eliminates the need for repair or remake.
We offer the following solutions:
1. Have your barong altered by your local tailor. Send us a photo of the receipt detailing the adjustments made, and we'll provide you with a refund of up to PHP 2,500 (approximately USD 45) for a classic barong or up to PHP 5,000 (approximately USD 90) for a coat barong.
2. If the alteration cost exceeds our alteration allowance or if your local tailor is unable to make the necessary adjustments, we'll replace your barong with a new one - FREE of charge.
It means no worries.
Related Topic: