Simplify Your Wedding Planning
Save Time, Reduce Stress, and Ensure Everyone Looks Their Best, No Matter Where They Are
Welcome to Heritage Barong
Explore a simple and convenient way to acquire high-quality ready-to-wear and made-to-order Barong Tagalog pieces directly from Lumban, Laguna, the Embroidery Capital of the Philippines. Even if you're unfamiliar with the distinctive attributes, finding the best and the most suitable barong for you will be easy, as we provide in-depth information about our products. Without intermediaries, we're able to deliver exceptional products straight to you at a unique price point.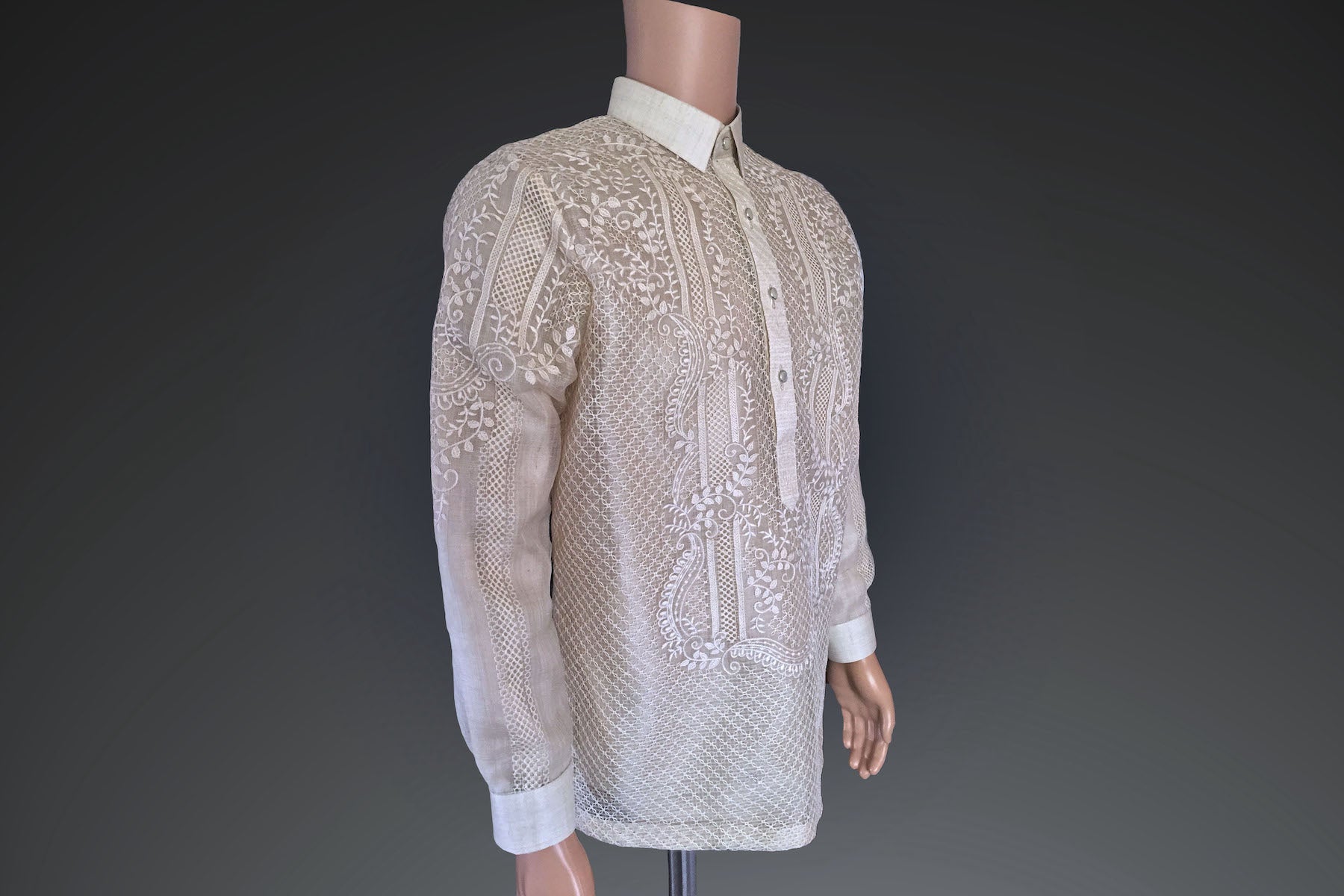 Classic Barong
An essential component of the Filipino men's wardrobe, our classic barong, showcasing a traditional sheer fabric paired with a tailor-made Camisa de Chino (an untucked long-sleeve undershirt), will dress you with refinement. Our classic barong collection stands out for its range of choice materials, neat cut and trim, and intricate details.  
Coat Barong
Featuring a construction style similar to a suit jacket or coat, our Coat Barong (also known as Barong Suit), will lend a contemporary touch to your appearance. Standard design elements include a Chinese collar and fabric-covered buttons. The style of the quarters, or the two flaps that meet at the lowermost button, can be customized to your preference, with options such as spread-apart (open) or straight-down (closed).
Choose a Solution that's Right for You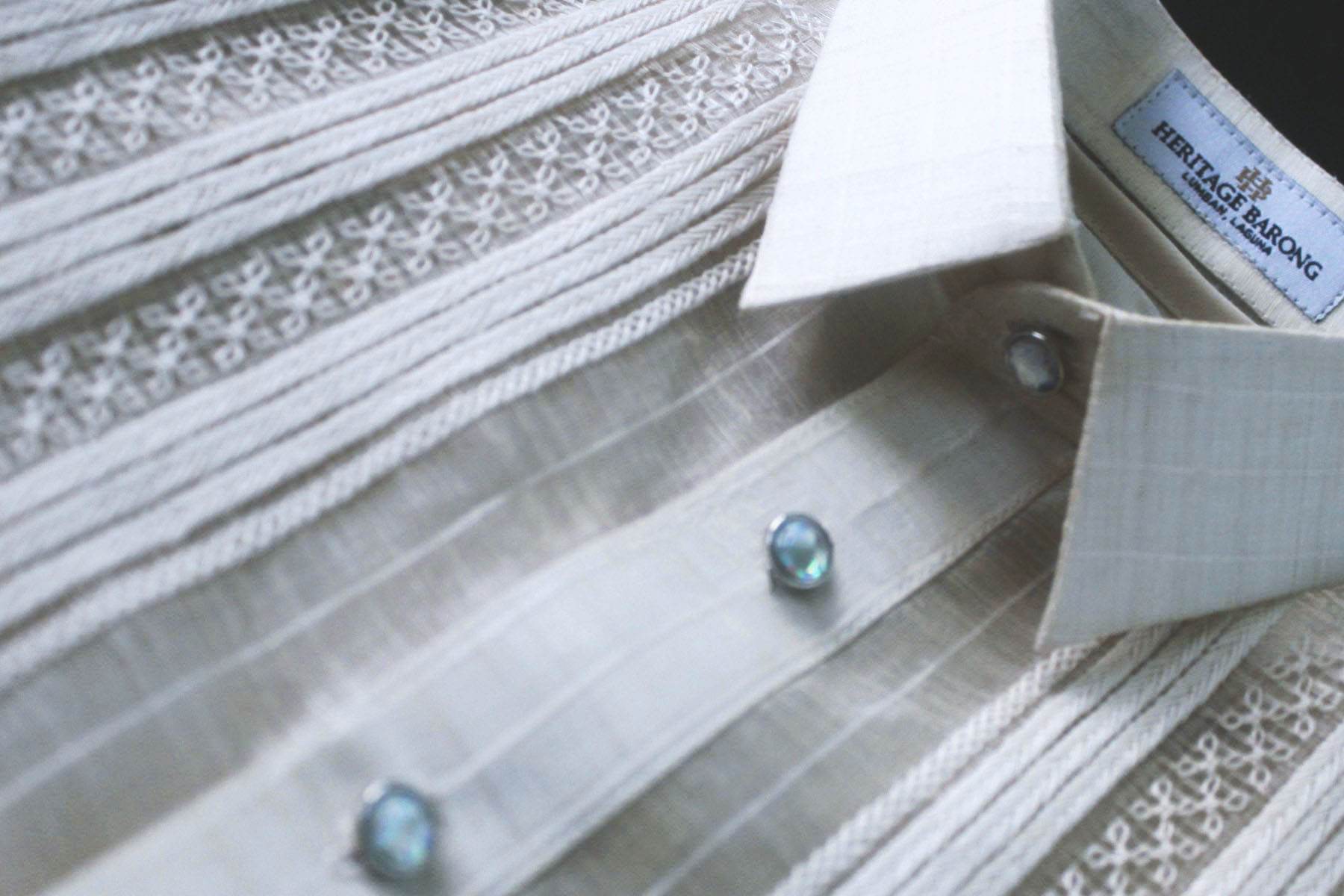 Ready-to-Wear
If you're short on time or unwilling to spend time and money on custom-made barongs, then this option is an ideal choice for you. [Currently Not Available]
Made-to-Order Using a Ready-Made Material
With an embroidered fabric that's ready for cutting and sewing, you can get a custom-made barong quickly. [Currently Not Available]
Made-to-Order from Scratch
This solution is perfect for orders that require a high degree of personalization or orders that can't be fulfilled by our readily available solutions. How it Works >>
Crafted To Make You Stand Out Without Trying Hard
Each barong we create is not just a piece of clothing. It's a work of art created by select artisan craftsmen. You'll find that it's marked by exquisite creativity and exceptional craftsmanship, evoking a subtle elegance that captivates attention. Wearing it will always give you a feeling of confidence and a quality of refinement in thoughts, manners, and taste.
Timeless Beauty in Materials, Designs, and Artisanal Skills
Choice Materials
By offering only the choicest of materials we select based on aesthetic and technical qualities, we're able to provide you with access to the most prized barong materials available.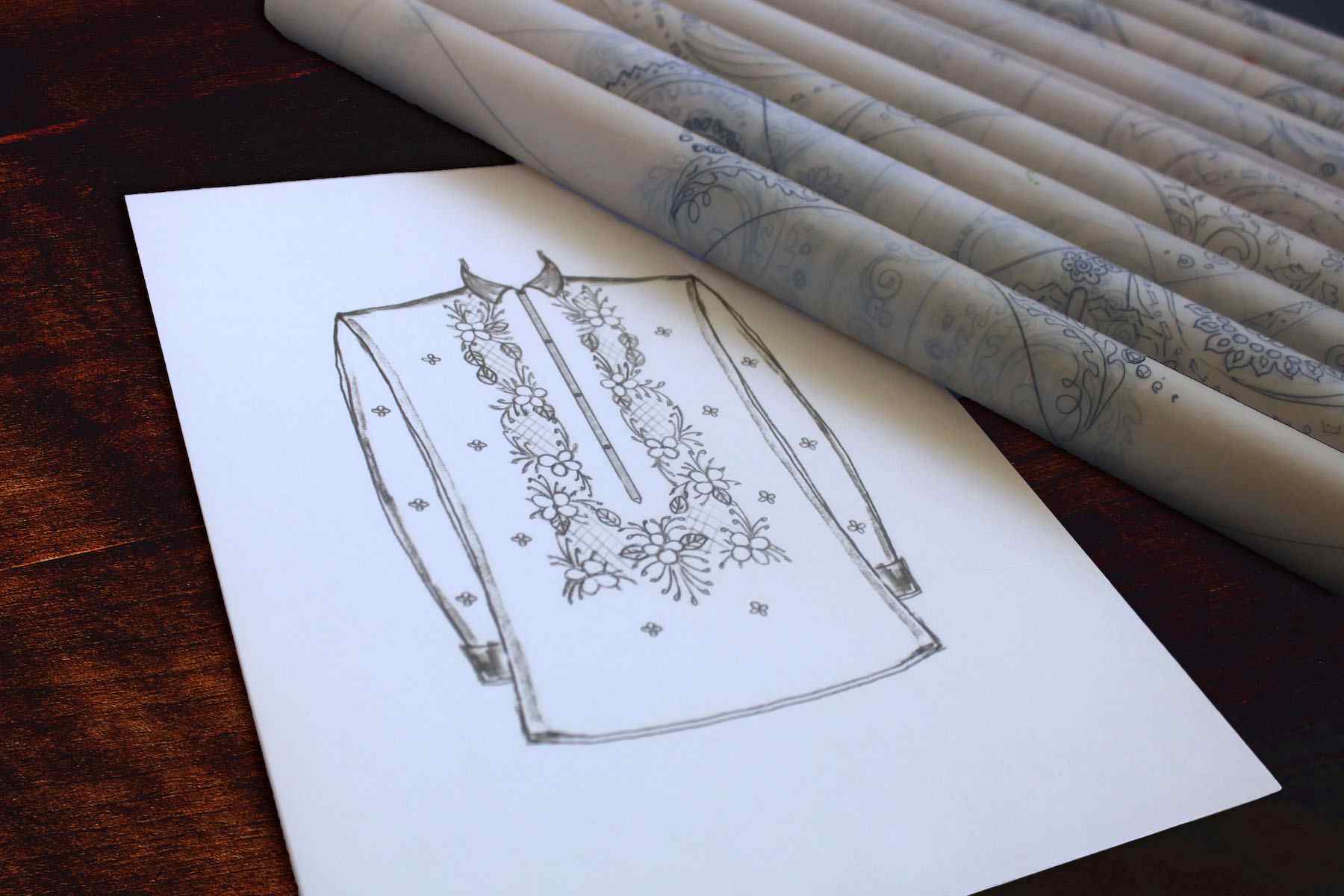 Captivating Designs
Our embroidery designs are carefully selected. We meticulously choose the appropriate thread work styles in executing designs to make each piece strikingly beautiful and impressive.
Authentic Craftsmanship
Our antique methods involve sophisticated tasks done by highly skilled craftsmen capable of handcrafting barongs that display intricate workmanship.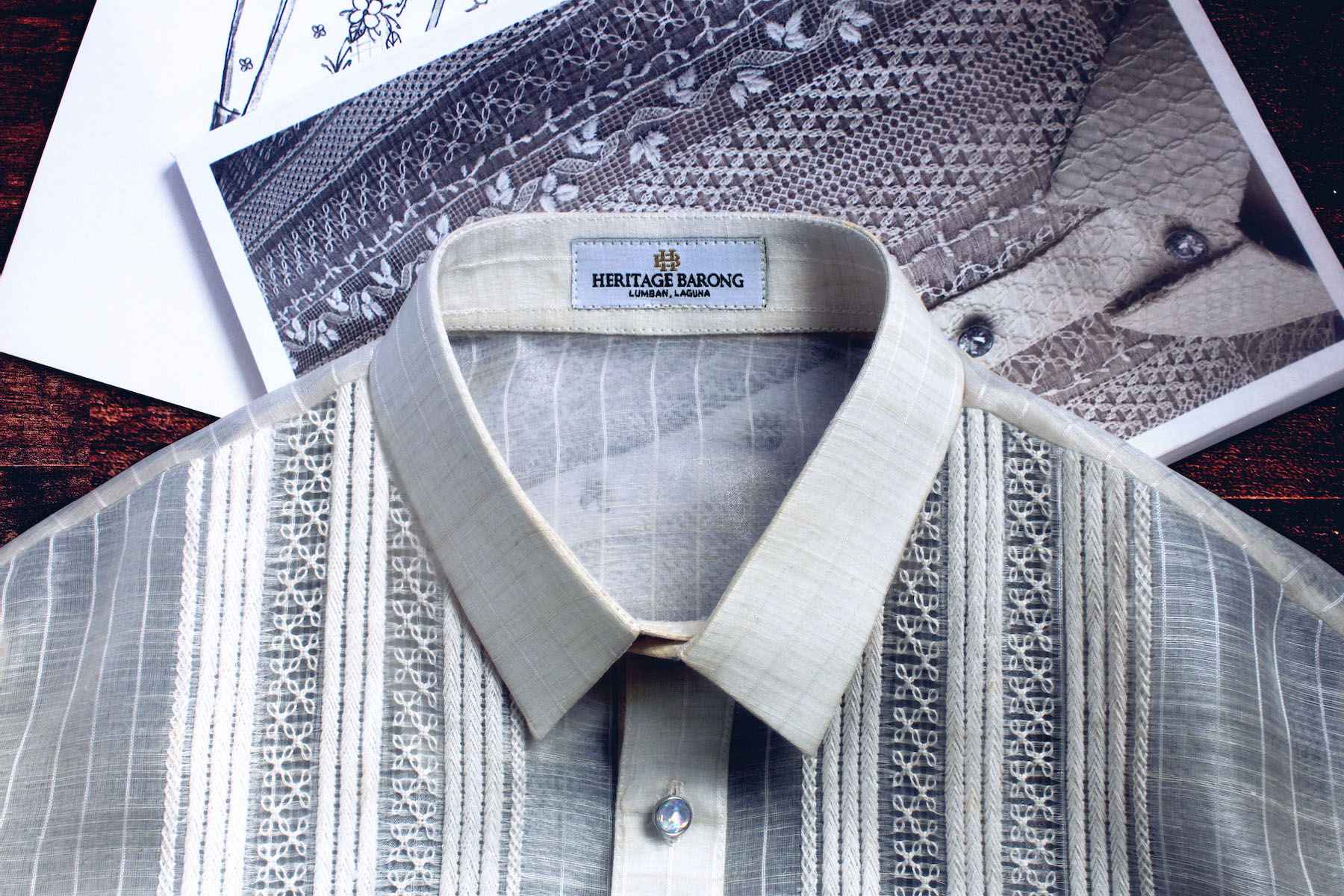 Our Promise
Rooted in our profound admiration for quality and aesthetics, our passion fuels our relentless pursuit of excellence. We take immense pride in offering a down-to-earth means for acquiring exceptional embroidered Filipino artisanal products. Our unwavering commitment is to deliver products that will make you look and feel your best. Our products are unique, tasteful, and proud with high regard to the level of craftsmanship that goes into their creation. They are widely admired, but they are not right for everyone. For some of you, they are excellent and delightful in all respects. And yes, that's something we're truly proud of!
Enjoy Your Freedom
Start from scratch and create a barong that tells a story, or get inspired by our exclusive ready-to-order designs. With carefully selected materials, a broad range of curated designs, and an array of style options,you can easily make selections and set preferences that are unique only to you.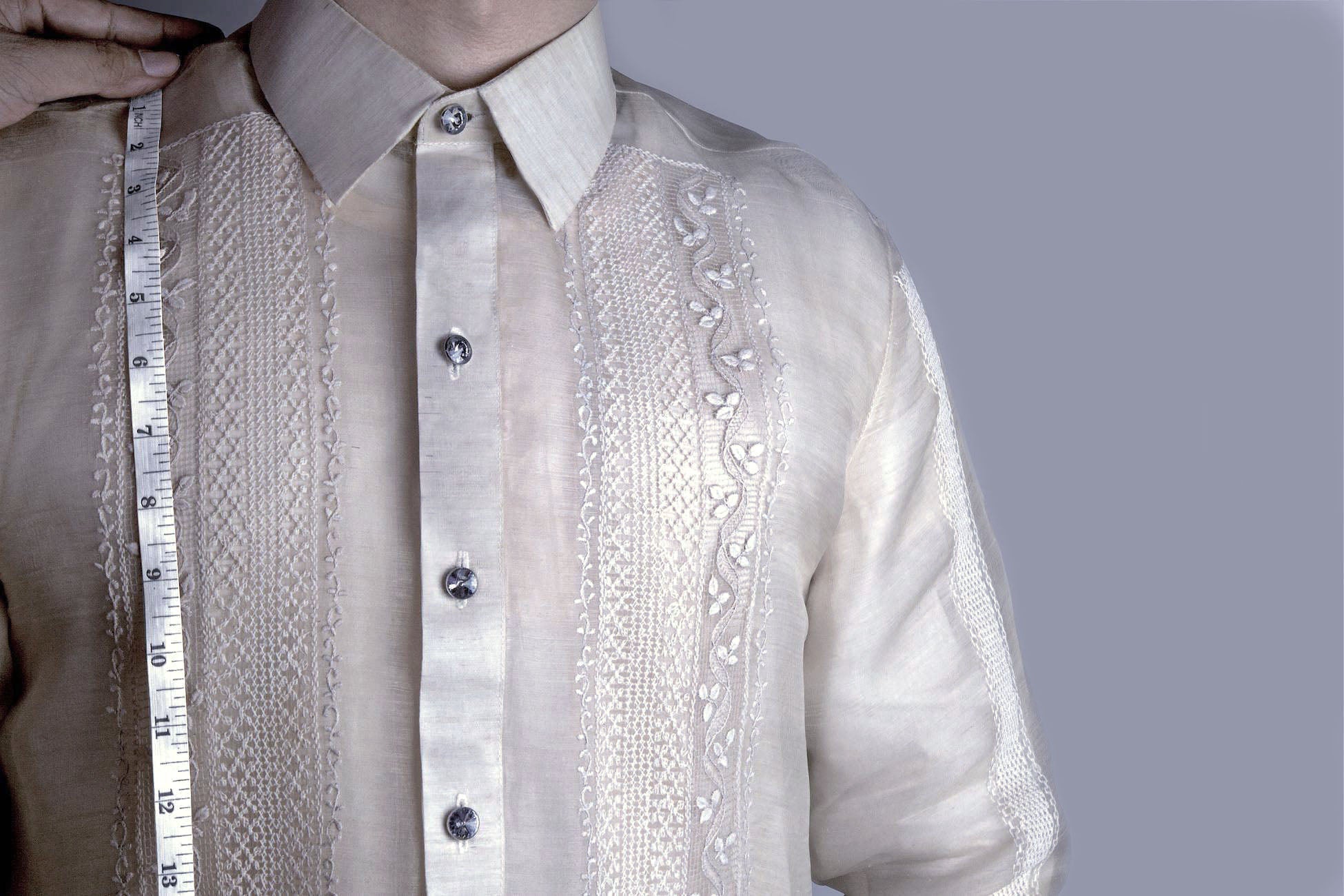 Have a Worry-Free Shopping
Our barongs are handmade under strict quality control. Your custom-made barong should fit perfectly when you follow our measurement instructions and requirements. If the fit isn't perfect, alterations are complimentary. If it requires more significant adjustments, we'll remake it -free of charge. It means no worries.  
Feel More in Control of Your Purchase
With quality information, and online and offline tools, you can conveniently evaluate your options and make the best buying decisions right in the comfort of your home on your own time without the fear of getting an inferior product.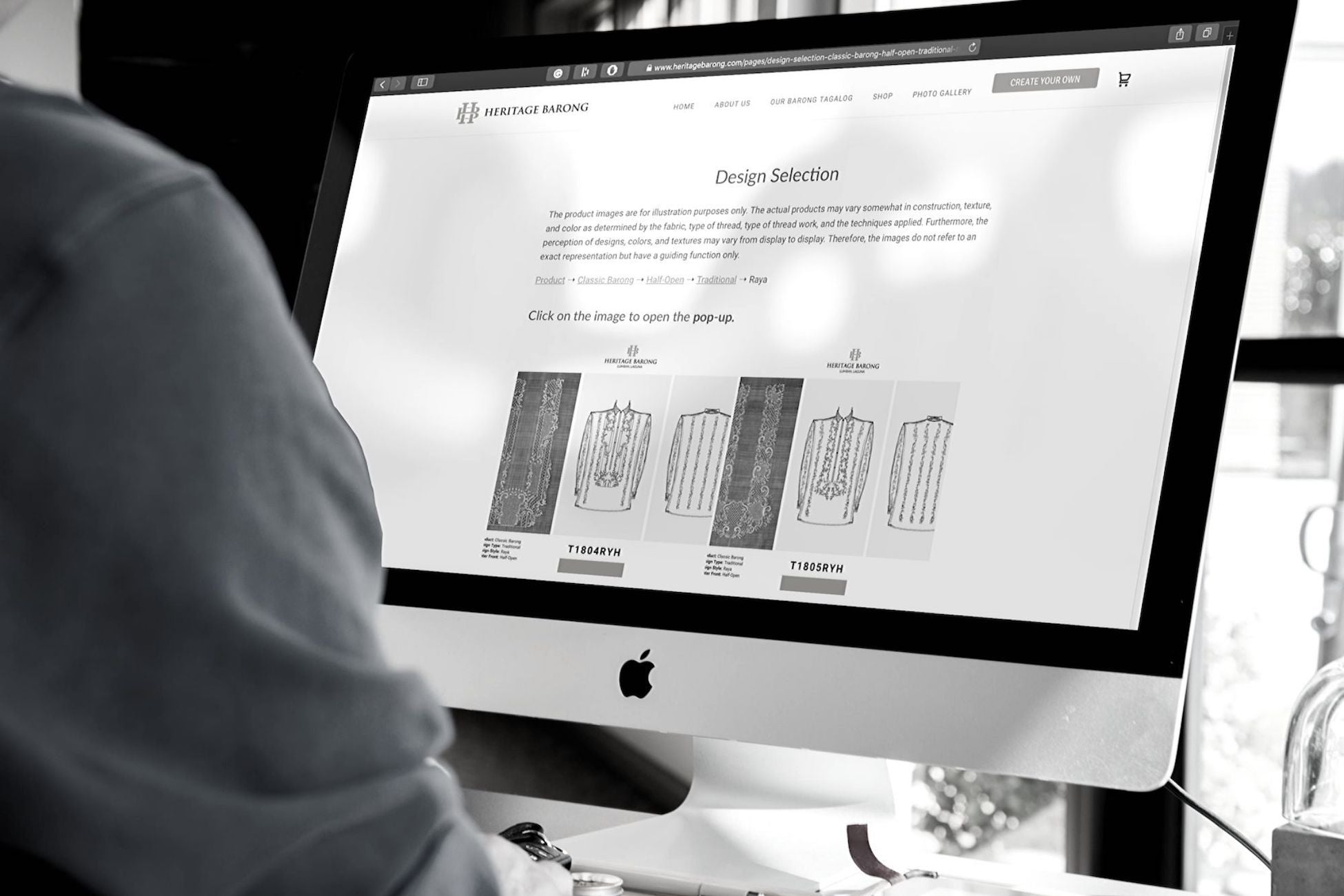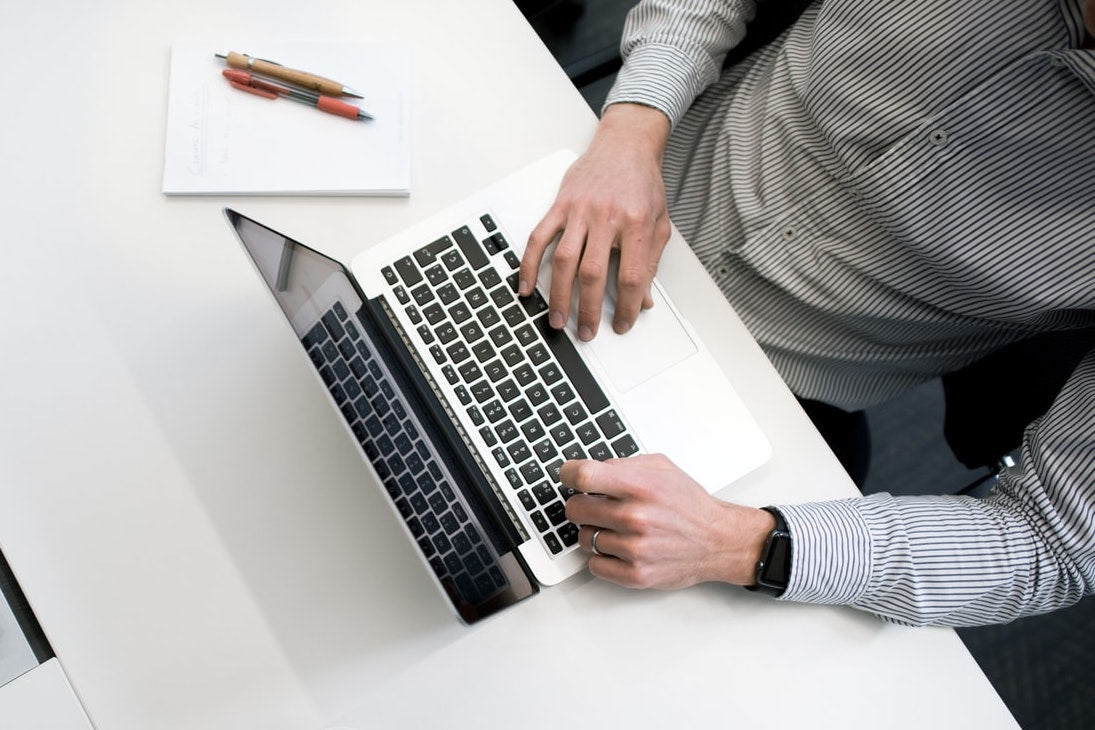 Have More Time for Things that Matter
We prioritize your needs and aim to provide you with quality information, freedom of choice, flexibility, convenience, and peace of mind through our guarantee. Our order management system makes it easy to shop and keep track of custom orders, saving you a lot of time and effort. With us, you'll have more time for what matters most to you.
Don't Take Our Word for It. Here's What Our Customers Say..
Mark | Australia
I'd like to take this opportunity to thank you and your team for your help and guidance leading through such a hectic time in our lives (me and my wife to be). Your assistance has made this experience seamless and at the same time pleasurable. The barong is magnificent!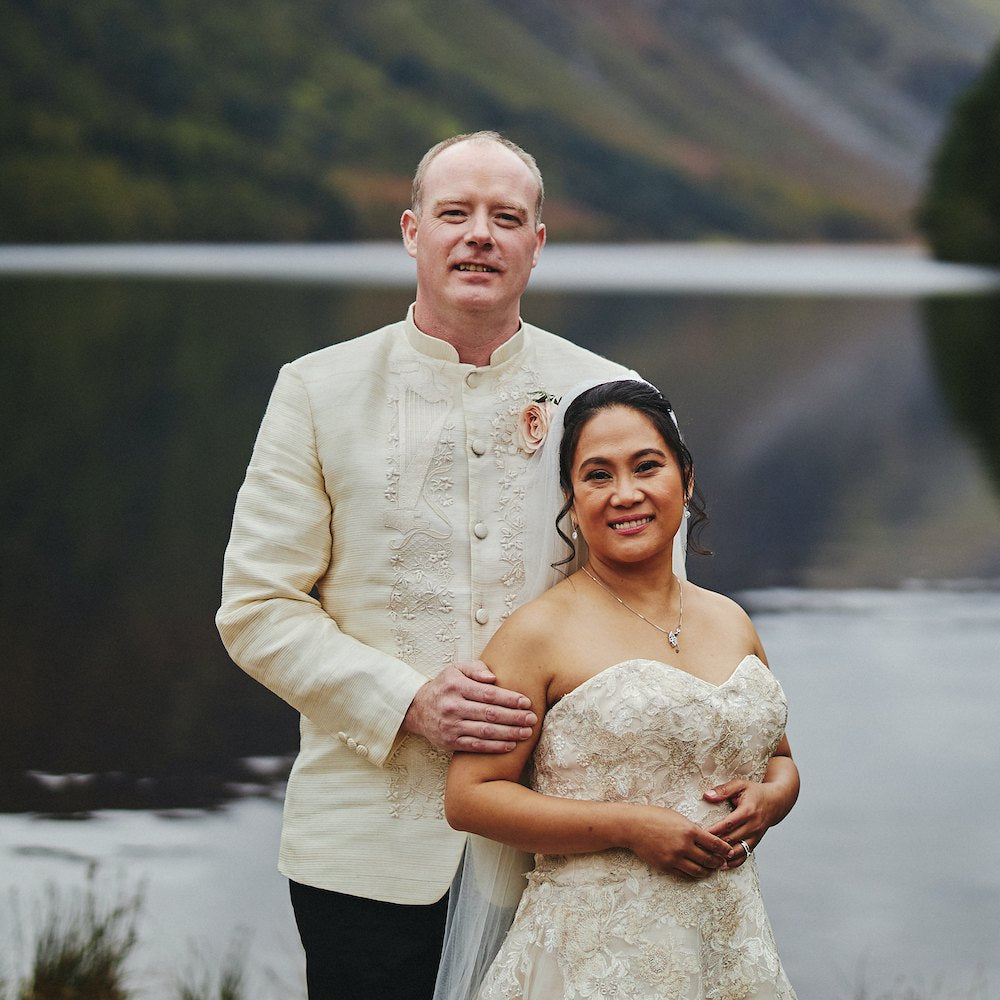 David | Ireland
Their customer service is outstanding. I emailed them over 80 times throughout the hold thing and very quick to respond. Everybody at the wedding was nearly commenting more about the Barong, then my wife's dress. The attention to detail was incredible. I'd definitely recommend Heritage Barong for your wedding attire. Great value for money.
Celeste | Canada
The Barong came today. It fits perfectly! Thank you for all you have done to make this happen. I'll send you proper photos from the wedding for better visual. I cannot thank you enough for working to get our order sorted. Your customer service and orientation is outstanding! Keep up the great work. We are so happy, thank you!
Mark | USA
First and foremost, thank you! Everything went really smooth. You were one of the best suppliers we had during our wedding preps. Very responsive, helpful, and informative. We really appreciated your effort.
How Our Remote Service Works
Discover the Convenience of Purchasing a Barong from Anywhere in the World